Why My Natural Wellbeing?
| | |
| --- | --- |
| | Created by and brought to you by a team of Nutritional Therapists who are full members of BANT (British Association for Applied Nutrition and Nutritional Therapy) to bring you the most useful, practical and up-to-date advice. |
In this section
More information
WHAT IS YOUR HEALTH CONCERN?
Is your diet helping you or harming you?
Did you know your diet and your current lifestyle may not be the best for your health? Find out how well your diet and lifestyle is working for you by completing our assessment.

You will receive a personal nutrient recommendation free of charge with a referrenced health library to support the information. You then have the option to buy your Personalised Dietary and Lifestyle Report.
Our service is easy, convenient and personalised to your individual needs. Register NOW and complete the assessment to receive your FREE nutrient recommendations and buy your PERSONALISED Dietary & Lifestyle Report.
"My Natural Wellbeing represents an important breakthrough - a valuable tool to help consumers make informed choices in the area of natural health."
- Dr Robert Verkerk, Alliance for Natural Health
NB: www.mynaturalwellbeing.com is a beta-development site - feedback is gratefully received to help fine tune information given.
Please remember that any advice given in this site cannot diagnose or advise about specific medical conditions - see your medical practitioner if you have any concerns, questions about symptoms and to check advice against any medications you take.
Step 1; Register
Step 2; Complete nutritional assessment
Step 3; Receive your nutrient recommendations and buy your personalised dietary and Lifestyle report for £19.95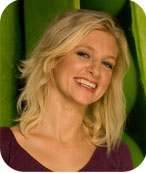 Our ground-breaking Diet & Lifestyle assessment was designed by Charlotte Watts, a nutritionist with 10 years experience and the co-presenter on the BBC3 series Freaky Eaters. Charlotte is the author of Lose Weight Now! and Top 100 Recipes for Happy Kids. She has both nutrition and yoga columns in the NHS Magazine and is a regular contributor to magazines like Red and Zest and regularly asked for comments on diet, health and lifestyle in national publications.