Nutritional Consultations
Below is a list of the Nutritional Therapists that we recommend, with the knowledge that they are fully qualified, insured and follow the guidelines of BANT (British Association for Applied Nutrition and Nutritional Therapy), the governing body in the UK. They are also experienced and passionate about helping people to reach the best health they can through practical and realistic changes to diet and lifestyle.
Fill in the form below to request either contacting a specific Nutritional Therapist or let us put you in contact with one of our team.
It is best to have at least your first consultation face-to-face, but if this is not possible telephone consultations can work well.
You can choose:

FULL CONSULTATIONS: around an hour's consultation to discuss all of your issues to go through any aspects of your assessment. Note that times may differ slightly between therapists. Prices are individual to Nutritional Therapists, but range from £50-£90 for a first full consultation (depending on geographical location). Follow-up consultations are shorter and reflected in the price, usually carried out monthly depending on your needs.
SHORTER CONSULTATIONS: 20 minute consultations for £30 - by phone only. Follow-up consultations are the same in time and price, usually carried out monthly depending on your needs. Please note: you will need a full consultation if you are taking many medications or have complicated health issues.
Please fill in your details and we will contact you shortly. All fields marked with an asterisk are mandatory
Nutritional Therapists:
SOUTH-EAST ENGLAND

Charlotte Watts Dip.ION mBANT
Clinics: Brighton and London - Belsize Park/Swiss Cottage
Our Head Nutritionist, Charlotte has been with us since the very start, helping evolve our ethos and approach. Charlotte not only studied at The Institute of Optimum Nutrition but was also a second year tutor there for many years and also Year 3 Programme Leader. She is co-author of the book The Top 100 Recipes for Happy Kids and a writer and nutrition advisor for a publishing company who produce health cookbooks such as Marks and Spencer titles Low Carb Cookbook, and Lose Weight Now! She also has a new title out in 2008 called Diets to Help Lower Cholesterol. Charlotte has contributed to Red Magazine, The Mirror Magazine and The Metro newspapers and her passion lies in bringing practical and realistic nutritional change to as many people as possible for the full range of health complaints.
Kenny Tranquille Dip.ION mBANT
Clinics: London - Canary Wharf, London - Liverpool Street
Kenny Tranquille is a Nutritional Therapist and certified NLP Coach. Having completed his extensive training at London's Institute for Optimum Nutrition, he has established a strong following and helped hundreds of individuals to feel fantastic and regain their health. Kenny works with a wide range of corporate clients providing nutritional support for health & well being days, seminars and workshops and consultancy to in-house catering teams. Kenny is a frequent lecturer at ION. He has an energetic, easy style that is both motivational and inspirational.

Angela Trisoglio BSc Hons Dip ION mBANT
Clinics: London - Moorgate, London - Harley St, London - East Finchley
Angela came to nutrition after a background in the corporate world of management consultancy, her training at ION redirecting her passion for good food. She incorporates international research and the best of integrative medicine to offer clients cutting edge treatments, in a way that is practical and approachable to all.
Since 2002, she has successfully educated and supported a wide range of clients, from top executives to busy mums and CFS clients, helping them achieve their goals. She works as nutritionist with a number of corporate clients and the Norwood charity, providing talks and workshops, and consultancy services for health days, in-house catering and project teams.
Angela specialises in Chronic Fatigue Syndrome/ME, dealing with a range of conditions: stress related conditions, insomnia, weight management and detoxification, inflammatory, digestive and immune system conditions, allergies, hormonal imbalances, fertility, cardiovascular and circulatory health.
Angela contributed to a the content of our Dietary and Lifestyle Report.

Sue Terry BSc(Hons) DipION mBANT
Clinics: Kent - Petts Wood, Kent - Bromley
Sue Terry has been practising Nutritional Therapy since 2005 and has successfully treated clients with a wide range of health concerns. These include digestive disorders, food intolerances, IBS, stress, depression, anxiety, insomnia, low energy, menopausal symptoms, weight gain, headaches, migraines, high blood pressure, high cholesterol and arthritis.

Michael Jolliffe DipION mBANT
Clinics: Hertfordshire
Michael Jolliffe is a graduate of Loughborough University and the Institute for Optimum Nutrition. His clinical approach been described as the missing link between gathering sometimes confusing, overwhelming and conflicting information about "alternative" approaches to health and anti-aging, and the practical application of real-time, commonsense, scientifically based information to help people take full control over their health and longevity. Michael is the director of the Health Revolutions clinic in Harpenden, Hertfordshire, and is a member of the British Association for Applied Nutrition and Nutritional Therapy, International Society for Orthomolecular Medicine and the Life Extension Foundation.
5 areas of specialism:
Anti-aging nutrition
Depression and anxiety disorders
Diet and lifestyle programmes for improved work and exam performance
Chronic fatigue syndrome
Crohn's disease
Michael contributed to a the content of our Dietary and Lifestyle Report.

Sanna Anderson DipION FdSc mBANT
Clinics: Central and East London
Sanna Anderson spent the first 10 years of her career in the financial industry enjoying the challenges of the corporate world. She has always been a keen cook and is passionate about good food, but it wasn't until experiencing the dramatic effects of a diet change on her own health that she realised the impact good nutrition can have on the quality of life.

She is now sharing this knowledge at her nutrition consultations and believes that good nutrition is the cornerstone of health and well-being. Sanna is passionate about making healthy food appetising and easy to prepare. She works mainly with busy professionals and her approach is to take into account each client's unique circumstances to help them achieve their goals. Sanna has a special interest in digestive wellness and frequently sees clients with complaints such as IBS and other related disorders.

Emma Wells DipION mBANT
Clinics: Sussex
Emma is an experienced tutor, in addition to teaching at Raworth she also tutors at ION in Putney where she qualified 6 years ago. Emma has also worked within the supplement industry, has been published both locally and nationally has been on BBC 1 and Channel 5. Emma runs a successful nutrition consultancy from a GP's surgery and David Lloyd Gym. She is also an active member of the British Association for Applied Nutrition and Nutritional Therapy.
Emma Wells qualified at the Institute for optimum Nutrition, London. Since qualifying Emma established her own business Smart Nutrition where she sees clients regularly on a one to one basis. Her main areas of specialism are digestion, allergy, fertility, chronic fatigue and women's health. Emma works closely with clients to educate them about their own personal situation helping to motivate and encourage them to make positive changes to their diet that should result in better health. As well as seeing clients Emma is a tutor at the Institute for Optimum Nutrition and lectures at two other leading nutrition colleges in the UK. As a health writer Emma has helped update " 500 of the most important health tips you will ever need " by Hazel Courtney - health journalist of the year 1998. In addition Emma has written a technical book about a specialist supplement and she continues to have articles published in various magazines and papers including Men's health, Allergy Magazine, Slimmer, Slim at home and Arena. Emma has appeared on BBC and Channel Four along with many local radio shows. Emma is also a member of the British Association for Applied Nutrition and Nutritional Therapy.
Areas of specialism:
fertility
digestion
chronic fatigue
allergy
women's health

Susie Perry DipION mBANT
Clinics: Sussex
Susie has a degree in Food Science from Reading University and a diploma in Nutritional therapy from the Institute for Optimum Nutrition, London. She has worked with companies such as Optimum Nutrition Company, Higher Nature and The Food Doctor.
Susie has over 10 years clinical experience as a nutritional therapist and specialises in weight loss, digestive disorders, women's health (PCOS, Endometriosis, PMS, Menopause, Osteoporosis), pregnancy, infertility and children's health.
Susie lectures at 3 of the UK's top nutrition colleges in Infertility, Women's Health, Digestive disorders clinical observation. As a keen health writer she has regular features published in many national magazines including Reveal, Women, Good House Keeping, B and Best. Susie also has a local health column in Brighton's New Currents magazine.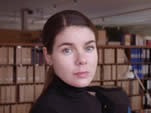 Susannah Lawson DipION mBANT
Clinics: Hampshire in Rowlands Castle (near Chichester, Portsmouth and Winchester)
Susannah is a nutritional therapist and author of Optimum Nutrition Before, During & After Pregnancy with Patrick Holford. She qualified from the Institute for Optimum Nutrition with distinction and has been practising since 2003, helping clients with a wide range of health issues, especially in her specialist area of fertility, preconceptual care and pregnancy.
As well as being registered with BANT (British Association for Applied Nutrition and Nutritional Therapy), Susannah has recently become one of the first nutritional therapists in the country to be accredited by the Nutritional Therapy Council. She is also an accredited Foresight practitioner (Foresight is the preconceptual care charity which promotes a holistic protocol that has remarkable success for couples with infertility issues – about 78% versus an average 21% for IVF).

SOUTH-WEST ENGLAND

Fern Maybee DipION mBANT
Clinics: Bristol area
Fern Maybee is a nutritional therapist who works from two clinics in the Bristol area. Since she was a child she has had a passion for cooking and the important role that fresh, delicious, whole food plays in all aspects of wellbeing. Working as a nutritional therapist, Fern combines her love of good food with the conviction that nutrition plays a huge role in the body's ability to maintain or regain health. She works with a diversity of clients, helping them to improve their food choices and discover the many benefits and joys of good nutrition.
Fern also works with companies, giving talks or one-to-one advice to staff on nutrition and healthy eating. Fern contributed to a the content of our Dietary and Lifestyle Report.

Sally Martin Dip ION mBANT
Clinic: nr Saltash, Cornwall
Sally originally trained as a Cordon Bleu chef, and then went on to become Head Chef in top hotel restaurants. She won the Young Chef of the Year, and has since travelled widely.
Sally then qualified as a Nutritional Therapist, subsequently becoming a tutor at the Institute of Optimum Nutrition in London, and setting up her own successful nutritional clinic.
Sally's clinic is set in beautiful countryside in South East Cornwall, not far from Saltash. She specialises in Digestive Disorders, including IBS, Candida and Crohns, but also deals with a wide range of common and chronic health problems.
She firmly believes that a good diet is the corner stone to optimum health, and uses her expertise to make this achievable for all. Sally contributed to a the content of our Dietary and Lifestyle Report.
NORTH ENGLAND

Amelia Freer DipION FdSc mBANT
Clinic: Northumberland
Amelia worked in PR and event management for seven years and discovered the power of nutrition though treating her own poor health. After four years studying at the renowned Institute for Optimum Nutrition (and with her health completely restored), she relocated to Northumberland where she now runs her practice. Passionate about good health and food, Amelia is enthusiastic about re-installing healthy eating routines and encouraging people to rediscover great tasting, fresh and seasonal food. Amelia runs regular healthy cooking demonstrations and is a member of the British Association for Applied Nutrition and Nutritional Therapy.
MIDLANDS

Sally Gordon Dip ION mBANT
Clinics: Northampton and Milton Keynes
As an experienced nutritional therapist Sally firmly believes that nutrition is the cornerstone of health and vitality. Sally's belief in good nutrition was consolidated when her positive mental attitude and healthy body pulled her through the traumas and shocks of a severe horse riding accident, aiding total recovery.
Sally Gordon qualified at The Institute for Optimum Nutrition, London where she is now a tutor. Sally established her own business, Nutrition4wellbeing, after qualifying and specialises in digestive disorders, intolerances, chronic fatigue, skin problems, and weight loss, but also addresses a range of other health problems. Along with busy practices Sally also delivers Nutrition Modules within Stress Management Workshops for Companies and recently took part in a programme for Teachers TV "How Stressed is your School?".
SCOTLAND

Sarah Stelling Dip ION mBANT
Clinic: Edinburgh
Sarah has been practising nutrition in Edinburgh since 2000. Having initially developed a busy and successful practice from home, together with her partner in 2005 set up The Edinburgh Centre of Nutrition and Therapy, in the town centre, where she is now the resident nutritionist.
Sarah's work includes:-
One to one Nutrition Consultations
Monthly lectures at a local Nutritional Therapy College
Providing expert technical advice to other UK practitioners on hair mineral analysis (a popular nutritional therapists tool) for a US Hair Analysis company.
Delivering seminars and talks to the public and corporate organisations.
As a generic practitioner Sarah works with clients who have a wide variety of health complaints and occasionally those who are well and would like to stay that way!